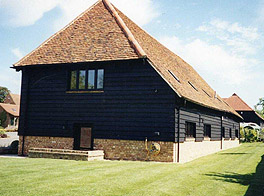 Barn Conversion
Barn and farm building conversions
DW Clayfield specialises in the renovation and conversion of old and ancient buildings. We know how important it is that the finished renovation retains its' original character, fulfils modern building regulations and provides a comfortable and efficient home or office.
If you are looking to undertake a barn or farm building renovation project please give our team a call and we will undertake your project efficiently and effectively while supervising the entire renovation process from the ground up!
We have a good rapport with local authorities being able to discuss and agree details with conservation officers prior to submitting planning applications.
Please find below some examples of Barn Conversion work we have done in the past.